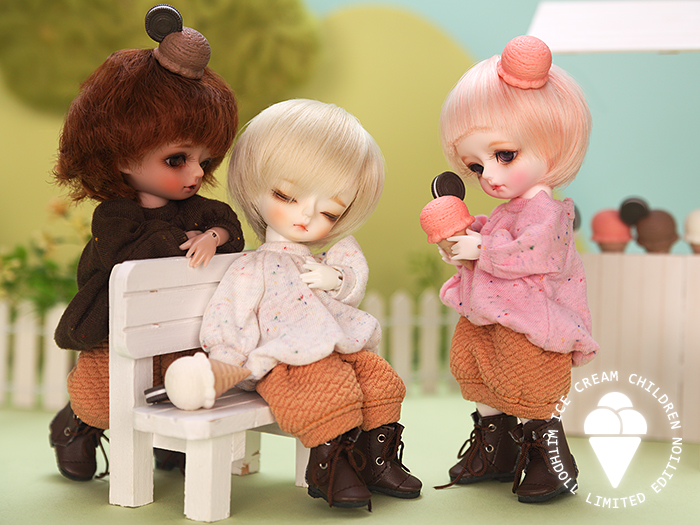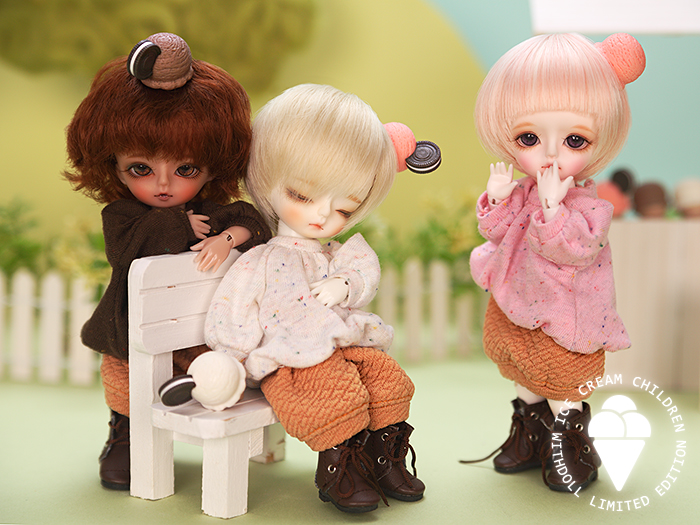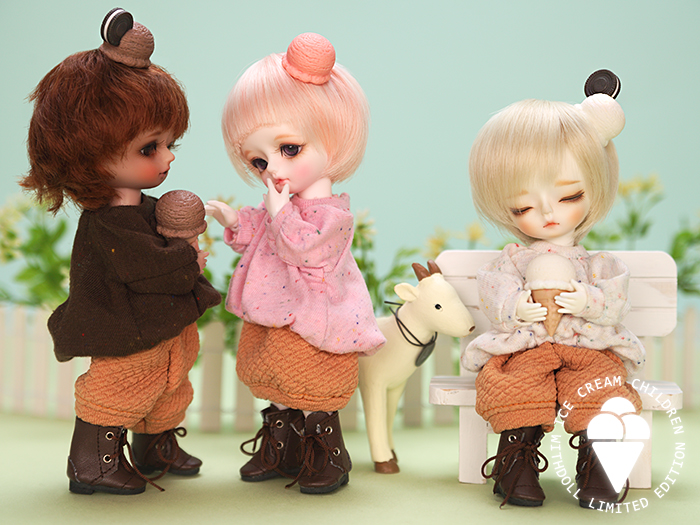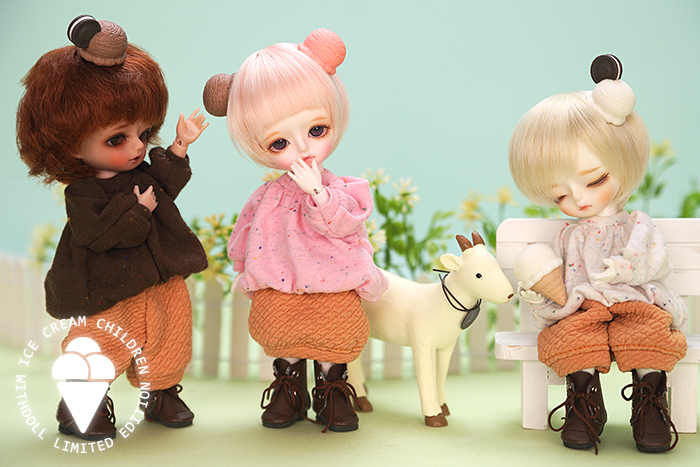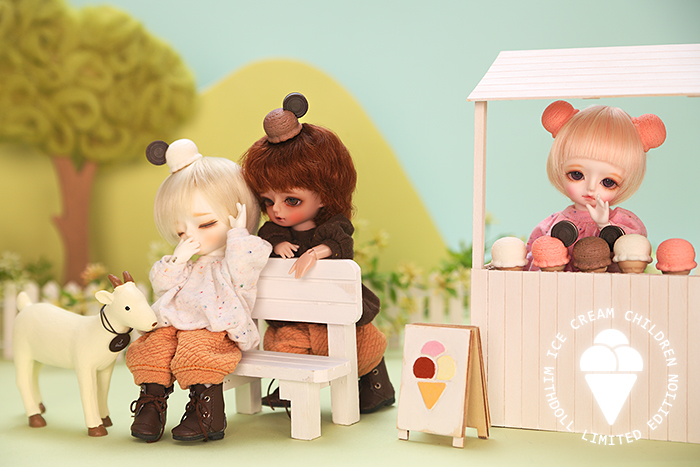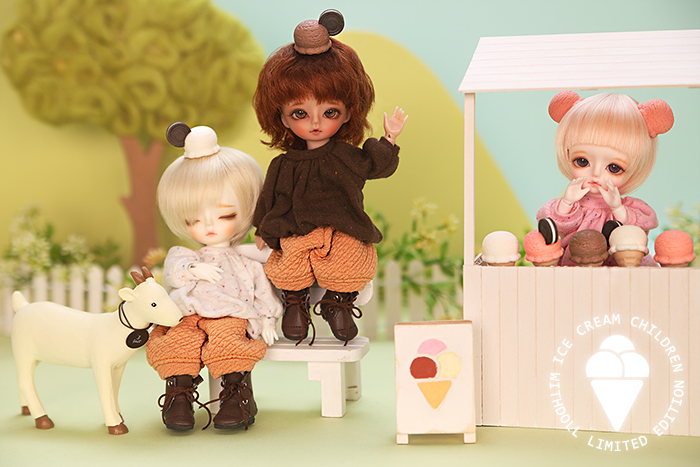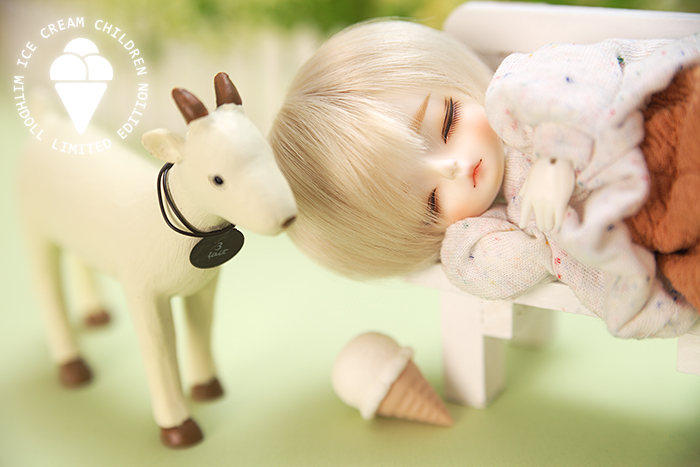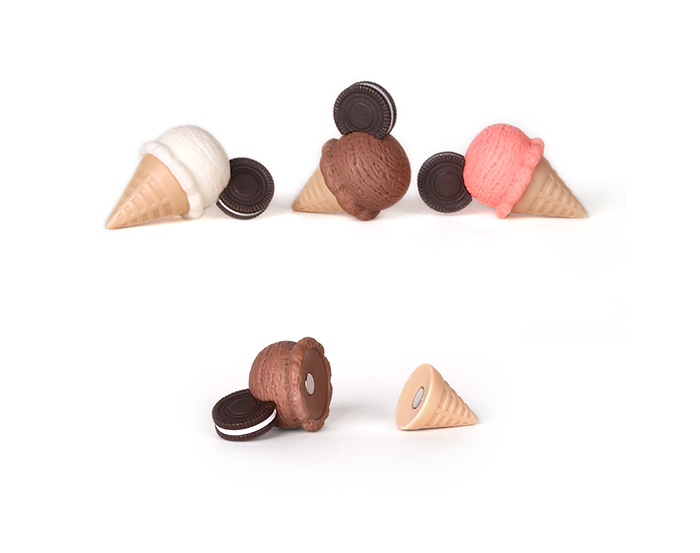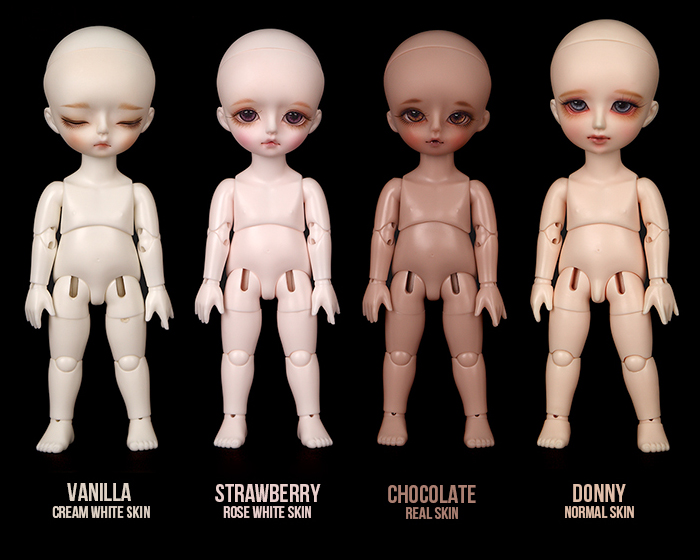 Ice Cream Children and Donny (Old Head and Old body)
16cm Doll Pose Test (video)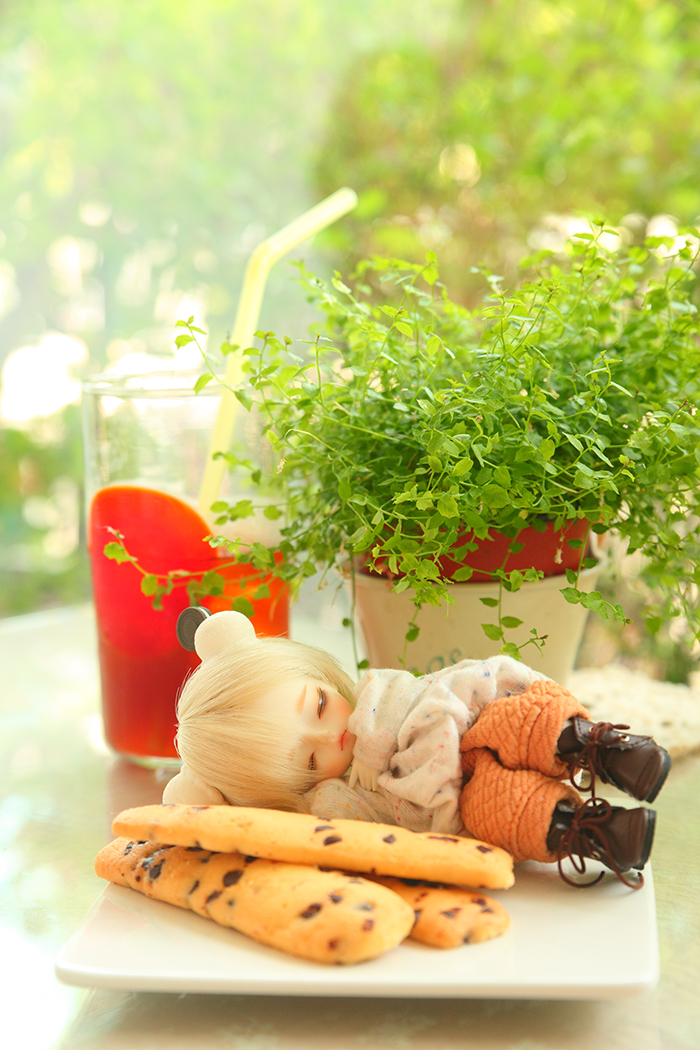 Natural Light
Event
Ice cream children are sold for a limited period of time only.
And we are doing a huge blowout sale to promote our 16 cm line.
You can buy these limited editions for 40% off the original price. (only head and body.)
All products ordered during this period will produce with sunscreen.

Detail :
- Sales Period : To May 21
- 40% OFF Blowout Sale (Only head and body)
; The ice cream children will no longer be sold after May 21.
And the 40% off sale ends at the same time.
- Add sunscreen to the resin (All skin type)
; We add sunscreen to all kinds of resin, including korean resin.
Including
- Vanilla Head
- Withdoll 16 cm BOY/Girl Body
- Basic Hands
- Fist Hands
- Basic Flat Feet
- 12mm Acrylic Eyes
- Doll Box
- Certificate
- Height 16cm
- Weight 90g
- Head 14.5cm around
- Neck 4.5cm around
- Shoulder 4cm
- Chest 9cm around
- Waist 9cm around
- Heap 10cm around
- Leg 6.5cm
- Feet 2.2cm
Options for,
- Face Up
- Clothing Set : T-shirts and pants
- Ice Cream Set includes: 1 vanilla ice cream corn
1 chocolate ice cream corn
1 Strawberry ice cream corn
3 oreo cookies
3 Magnets
; These are made of color resin and magnet.
Oreo cookies will arrive not assembled. Glue the cookies in with a strong adhesive.
- Shoes : 30mm boots
Wig is not for sale.
BJD CROBI 5-6 inch Wig : CRWT-43 (Milky Blond)
16cm body shot
http://www.withdoll.com/board/view.php?board_name=DREAMBOARD15&choose2=&choose1=&pagenow=1&CB=&ID=7
Order Information
- Please be advised and careful about that her face up, blushing, or painting has possibility to be peeled off depending on users conditions.
- Shipping period will be about 10 weeks and if you go with options, then it will require 2 more weeks.
- If you use layaway, shipping period will be about 8 weeks from from full payment date.
- The pictures shoot outside will look a little different from its own skin color because of its various lights.
- Please be advised that Skin Colors may look different from your monitor set up.